• A LA CARTE PRICING – Digital Files
There are

3 essential components to any headshot

: Session, Digital File, and Retouching.
A La Carte pricing simply offers the ability for you to purchase any of the

3 essential components

 as you see fit.
This page is dedicated to the single headshot component, Digital Files.
A Digital File is the second component of any headshot and is your headshot image, which is emailed to you when it is finished.
The Digital File is separate from the remaining two components, Session and Retouching.
• PACKAGE PRICING
Includes Headshot Session, Digital File and Digital Retouching
---
DIGITAL FILES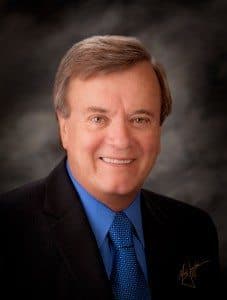 We offer three levels of Digital File Resolution:
1. WEB: $75 • Ideal for web posting – by far our most popular.
• Web Resolution Digital File (75 ppi)
• Rights for unlimited posting on websites and social media.
• Meets the needs of 99.99% of our clients.
2. MRDF: $135
• Medium Resolution Digital File (150 ppi)
• In those instances where a HRDF is too much but a resolution greater that a Web file is needed.
• Unlimited Rights for business applications and social media sites only.
3. HRDF: $195*
• High Resolution Digital File (300 ppi)
• Ideal for brochures and promotional printing.
• Rights for business applications only, i.e., brochures, business cards, etc.
• HRDF-PR: $350 – purchase rights for printing of photographs.
4. RAW: $195
• Raw, unprocessed digital image.
• Offered for design professionals who demand in-house production.
*NOTE: since the vast majority of digital needs are for Web use, an HRDF is needless and extravagant. However, in those rare instances where an HDRF is required (e.g. for brochures/printing/editorial), we are happy to forward the HRDF to any designated third party printer/designer at No Charge. As long as the HRDF is not in your possession, there is no charge for using it. In this instance, the only digital purchase needed is a Web File. This No Charge Provision offers unlimited, complimentary usage of your HRDF.
Your completed digital image will be emailed to you directly containing the traditional 4×6 dimension.
We also offer a wide range of Paper Photographs and will providing pricing upon request.
---
As always, should you have ANY questions regarding any aspect of our Digital Files, please know that no concern is too small.
---
Mark Jordan
Master Craftsman Photographer
American Society of Photographers
International Photography Hall of Fame & Museum
Orange County Photographer of the Year
3-Time Honoree -EPCOT'S World's Greatest Photographers Exhibit
---
When looking for a professional Orange County Family Portraits photographer, or Orange County Headshots Photographer please call 949-888-8071 or complete our online request form.
---
Digital Files
---